Qasr Al Watan, Abu Dhabi, UAE
Corniche Al Gurm, Abu Dhabi, UAE
Central Park at Masdar City, Abu Dhabi, UAE
Welcome to ICON. We are an integrated firm of passionate landscape architects and engineers. With offices in Abu Dhabi, Dubai, Riyadh, and Manila, we collaborate with clients, stakeholders, and communities to craft spaces where people love to live and work, and where nature is nurtured.
We are more than just a consultancy firm – we are committed to crafting sustainable solutions and resilient environments that address global challenges and fulfill local needs.
If you can dream it, we can craft it.

Landscape architecture is at the core of ICON's services. It is a purposeful journey dedicated to enriching the quality of life in cities, towns, and rural communities. Our design philosophy seamlessly integrates the essence of nature with artfully crafted man-made elements, to deliver soulful and iconic spaces that reflect our passion, creativity, and responsibility.
Operating across all scales and diverse typologies of landscape projects, we actively engage in the entire project cycle, from envisioning, and site planning to detailed landscape design and construction supervision. Our comprehensive range of specialty services offers integrated solutions that enhance the livability, functionality, inclusivity and sustainability of the spaces we craft.

At ICON, we seamlessly connect our core engineering services with our landscape and environmental expertise to provide cities, towns, and rural communities with resilient foundations for a thriving future. Our comprehensive range of specialty services encompasses diverse civil, mechanical, electrical, plumbing, and structural engineering, enabling us to address the most challenging conditions and threats while enhancing the overall functionality and well-being of environments and communities.
From initial site studies to the detailed design phase and throughout the construction process, ICON's involvement spans the entire project cycle. With a strong focus on sustainable development and resilient design, we are committed to delivering high-quality, climate-resilient infrastructure tailored to the unique requirements of each project and the evolving needs of our communities.

At ICON, climate action and sustainability are fundamental to our core purpose. We are committed to addressing the environmental impact of 21st century urban and rural communities and fostering the development of resilient landscapes and urban infrastructure that can withstand the challenges of a changing climate.
Through close collaboration with our clients, we evaluate their unique climate and sustainability challenges, both present and future, and craft customized mitigation solutions to embrace the net zero era. Our specialty services encompass a broad range of areas, including the implementation of green and blue infrastructure, nature-based solutions, smart management systems, and the formulation of sustainability and decarbonization strategies.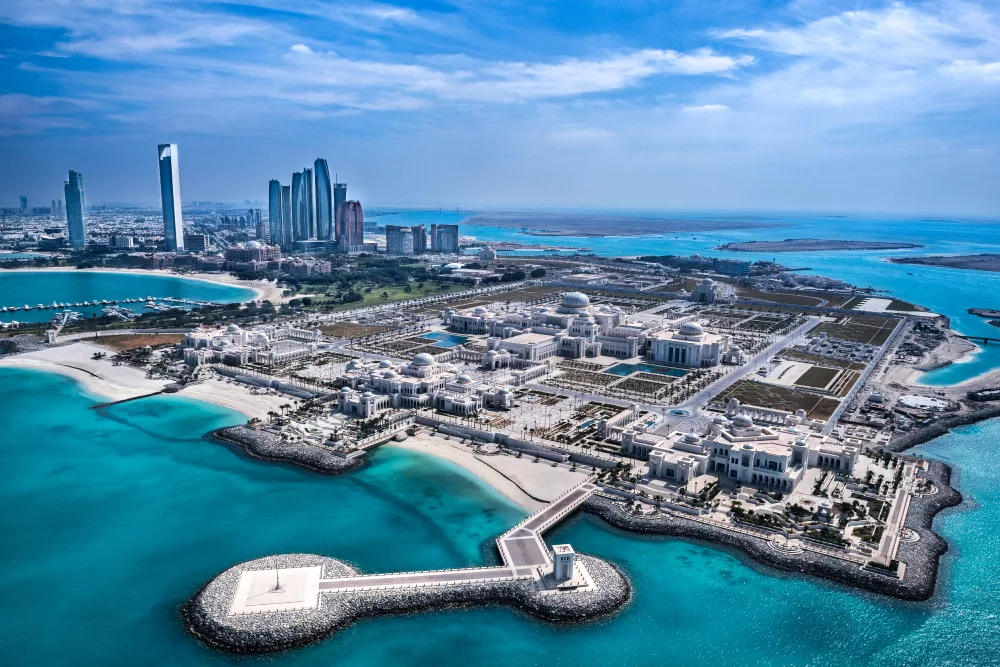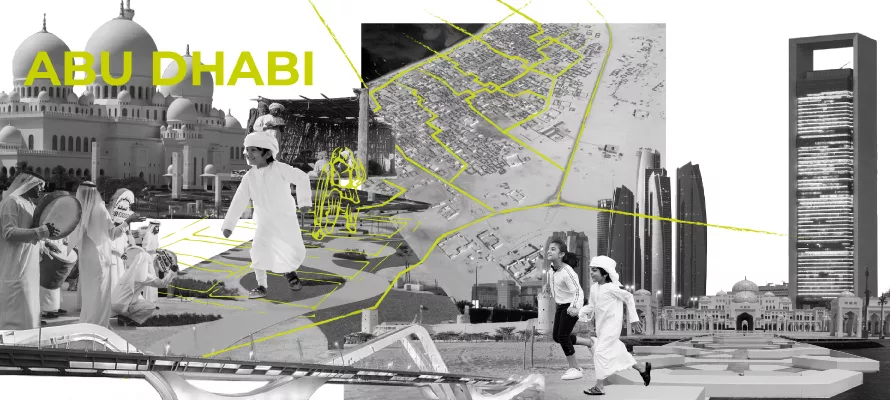 "Over the past 17 years, we have proudly contributed to the development of Abu Dhabi and Al Ain. Our designs and constructed projects have become integral parts of people's everyday lives, while our landmark projects like the Al Watan Palace and Sheikh Zayed Grand Mosque draw thousands of visitors each year. Notably, projects such as Al Gurm Corniche, Al Nayan Park, and Al Qana have reimagined urban spaces, connected the city, and enriched the quality of life for residents through a variety of activities and experiences. We are honored to have played a significant role in shaping the urban landscape of these cities, and our excitement and commitment to delivering exceptional projects that make a lasting impact on communities remains strong."
Thalia Protopappa
Design Director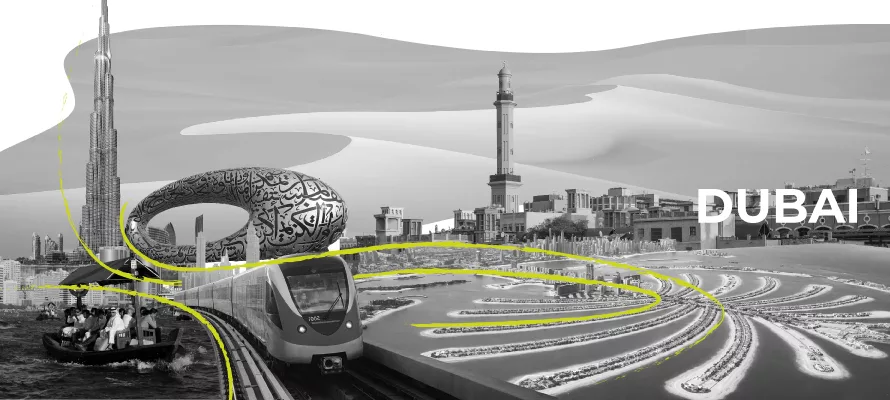 "Since its establishment in 2019, the ICON Dubai Studio has been crafting spaces and destinations to enhance the livability of the city. As Dubai has grown and developed, the demands and needs of the residents for quality outdoor spaces have also increased. We have been involved in the landscape refurbishment for a series of business parks, residential developments, and hospitality projects across the city, providing additional amenities and spaces that are used throughout the day. We are also engaged in the design of large-scale community parks that enrich the quality of life for the growing population. As we move forward, we will continue to inspire with our designs and create a positive impact on the well-being of the people and the community."
Brian Leung
Associate Director – Design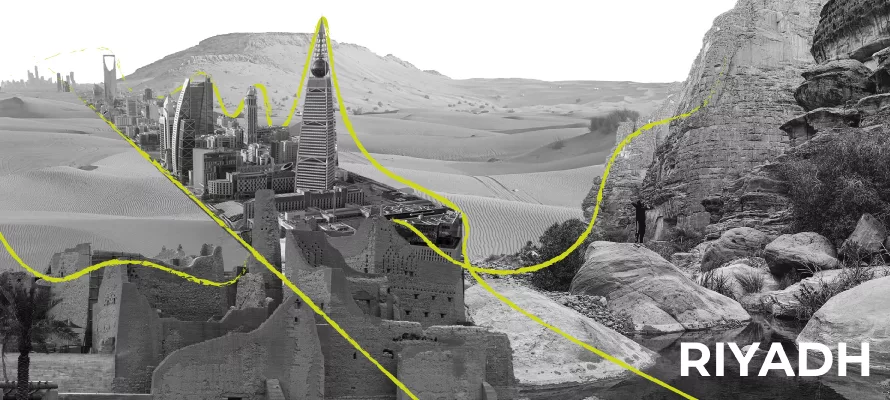 "The new ICON studio in Riyadh aims to become one of the major players in the local creative scene by focusing on innovation and sustainability. The design approach is based on a thorough understanding of the local climate, culture, and geography, which is reflected in our first completed project in KSA, the extraordinary Via Riyadh mall. In other projects, such as Rua Al Madinah, we integrate traditional and contemporary elements to create a memorable urban landscape that reflects the region's unique character and which is inspired by the natural beauty of the surroundings, emphasizing the preservation of the existing ecosystem, and minimizing the impact of human intervention, while improving people's quality of life and offering a truly original and visionary experience."
Michael Patte
Associate Director – Design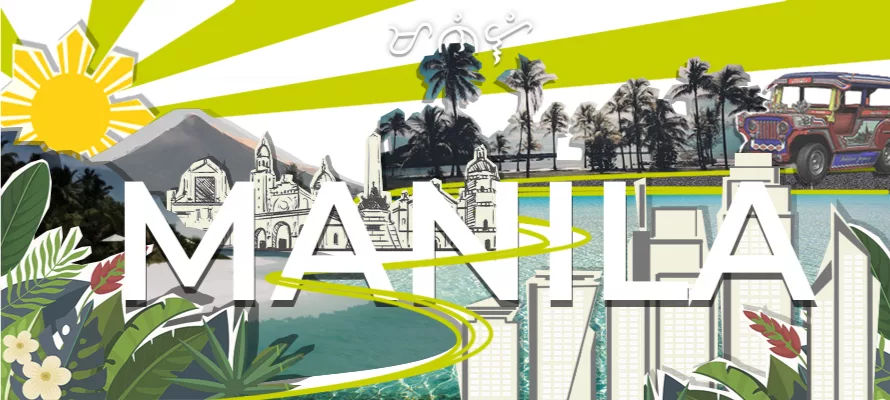 "Established in 2019, the ICON studio in Manila is today not only the second largest office in the ICON family, where ICONic designs made in UAE keep being expanded and enriched, but also it is ICON's entrance into the wider Asian market. In Manila, our dedicated team of landscape architects not only support the offices in the Middle East, but passionately craft sustainable and culturally sensitive designs, weaving together functionality, beauty, and social impact to positively influence the urban environment and uplift communities. Led by team members who've gained over the years valuable experience in our Abu Dhabi office; the strategy is that the art of crafting spaces will sooner rather than later also enrich the quality of life of residents of the wider Asian community."
Rommel Roque
Associate Landscape Architect